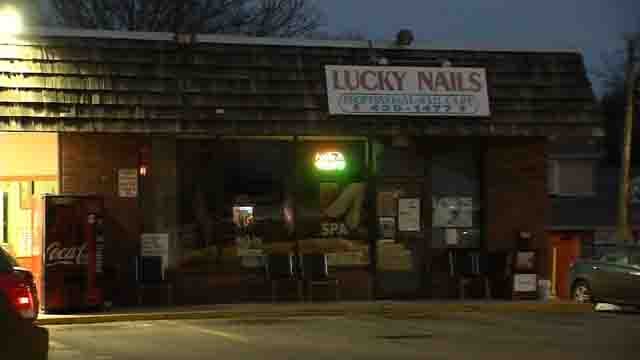 Lucky Nails (WFSB)
NEW LONDON, CT (WFSB) -
One woman was arrested after police said she stabbed another employee with a pen at a nail salon in New London on Tuesday afternoon.
Officers were called to a report of an active fight and stabbing at Lucky Nails Salon, 191 Jefferson Ave., around noon.
Police determined that 19-year-old Van Ni Nguyen, of Norwich, got in a disagreement with another unidentified salon employee.
Nguyen tried to stab the other person with a pair of cuticle scissors, however the victim was able to fight her off. Then, police said Nguyen grabbed a ball point pen and stabbed the victim in the face with it.
Police said the victim, who was bleeding from the right side of the face, was rushed to Lawrence and Memorial Hospital with non-life threatening injuries. The victim has been since treated and released, according to police.
Nguyen was charged with second-degree assault and breach of peace. She is expected to appear in New London Superior Court on Wednesday.
Copyright 2017 WFSB (Meredith Corporation). All rights reserved.