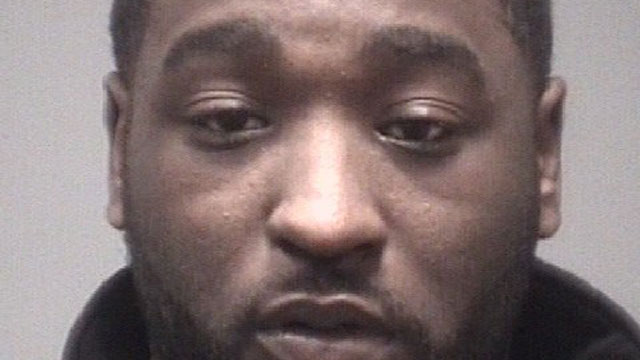 Tyrell Brown was arrested after police said she shot her wife at her apartment. (New Haven Police Department)
NEW HAVEN, CT (WFSB) -
A 31-year-old man was arrested after police said she shot her wife at her apartment in New Haven early Friday morning.
Officers were called to a report of a domestic dispute in the 700 block of Dixwell Avenue around 1:30 a.m. The unidentified woman told police that she was shot by her estranged husband Tyrell L Brown, of New Haven, after an argument.
The woman suffered a non-life threatening injury and was taken to Yale-New Haven Hospital, police said.
The "victim's mother and three month old daughter were at home during the assault but were sleeping," according to police.
Police said Brown fled the scene after the shooting. The vehicle with Brown inside was spotted near the intersection of Fitch and Crescent Streets.
Brown, who has a long criminal history, was arrested a short time later. He was charged with first-degree assault, reckless endangerment in the first degree, risk of injury to a child, criminal possession of a firearm and unlawful discharge of a firearm.
Copyright 2017 WFSB (Meredith Corporation). All rights reserved.