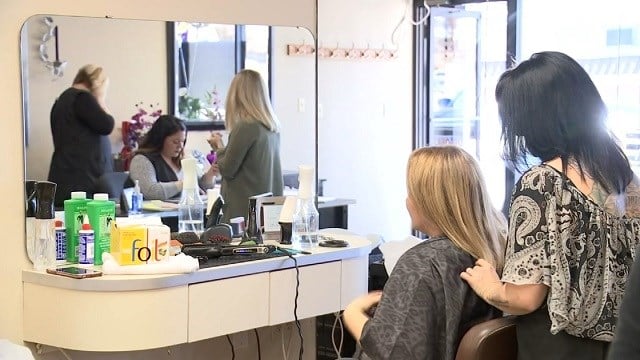 (WFSB)
BRISTOL, CT (WFSB) -
A group of hairstylists are turning lemons into lemonade after the abrupt closing of a hair salon in Bristol by opening a salon of their own.
For 30 years, Darlene Wilson worked at Family Haircut in Bristol, but on February 7th, she learned the salon, and other salons would be closed within weeks.
"I was very upset," said Wilson. "And at first I thought it was joke and then all the girls starting texting me saying what is this. What is going on?"
Left with few options, nine of the stylists banded together, and opened their own salon at a storefront down the street on Farmington Ave.
"I said we're going to go," said Wilson. "We're all going to go and we're going to check it out and see if it's worth starting a business up there."
Thursday was the big opening day, and loyal clients lined up to get their hair done. The stylists call their new shop "Family Hair" and while the stylists may not be actual family, their loyalty is unmatched, they said.
While "Family Hair" is still waiting on their new sign, the business is open seven days a week.
Copyright 2017 WFSB (Meredith Corporation). All rights reserved.