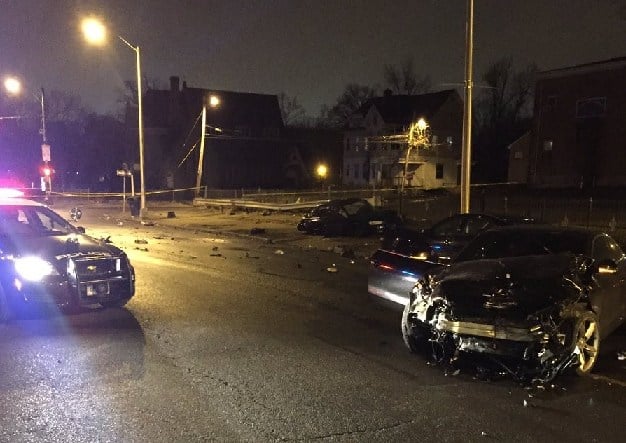 Scene left behind at Main Street and Mahl Avenue in Hartford. (Hartford Police Dept.)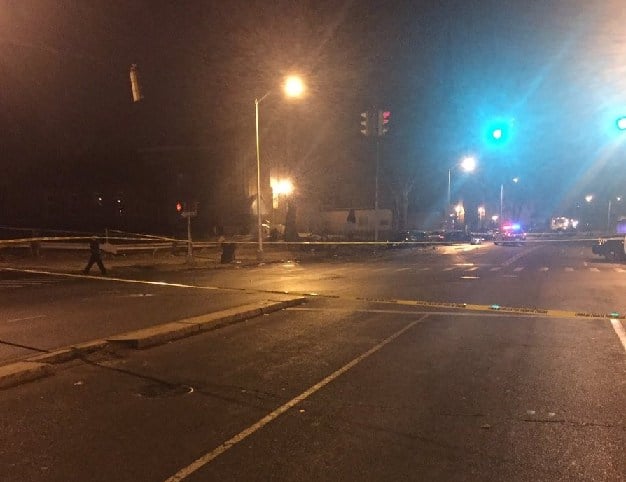 (Hartford Police Dept.)
HARTFORD, CT (WFSB) -
Hartford police were at the scene of a deadly overnight crash for hours Saturday morning.
The crash occurred around 2:30 a.m. Saturday at the intersection of Main Street and Mahl Avenue, police said.
Police said a vehicle being driven by a 52-year-old Juan Ortiz of Hartford was making its way through the intersection when a second car drove straight into the intersection smashing into the side of the first vehicle.
Hartford police officers happened to be nearby when the crash occurred and were able to quickly respond. That is when police saw the male driver of the second vehicle attempting to flee the scene on foot. Police said a short foot pursuit ensued and the man was quickly taken into custody.
Ortiz was pronounced dead at the scene from his injuries, police said.
The driver who attempted to flee remains in police custody, he has not been identified at this time. It is unclear if he will face any charges at this time.
Police said they are still working to determine in alcohol, drugs or speed played a factor in the crash.
Main Street and Mahl Avenue was closed until just before 10 a.m. while police investigated.
Refresh this page and watch Eyewitness News for updates as they become available.
Copyright 2017 WFSB (Meredith Corporation). All rights reserved.