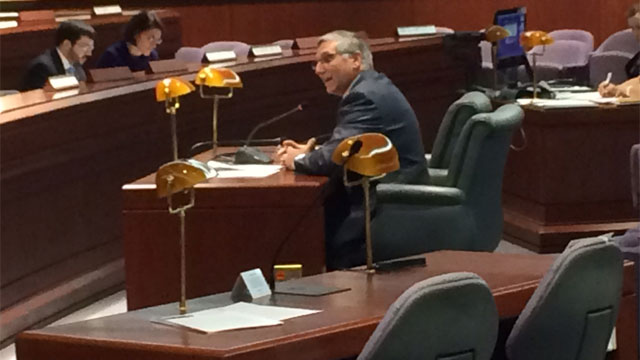 Lawmakers discussed the possibility of adding tolls to the state's highways.(WFSB)
HARTFORD, CT (WFSB) -
Lawmakers on the state's Transportation Committee will discuss on Monday the possibility of adding tolls to the state's highways.
The controversial proposal would add significant revenue for the state, Democrats said. However, some Republicans believe the system would come at a significant cost to taxpayers.
"I've been saying all along, electronic tolling is the fairest way," said Democratic Rep. Tony Guerrera, who serves Newington, Rocky Hill and Wethersfield. "You use our highways, you pay for it. And the most important thing is, you can capture the people honestly that use our highways and we get revenue from them. It's a win-win situation for the residents here."
Last Friday, state lawmakers heard from the Massachusetts Department of Transportation where tolls generate about $400 million a year. In-state residents get a discount.
"No matter how you slice this, how you dice it, it's still increasing cost to Connecticut taxpayers and they've had enough," said Republican State Rep. Toni Boucher.
Connecticut has been losing money on the gas tax due to cheaper gas and more fuel efficient cars. The state scrapped tolls in the 1980s after a crash left seven people dead at a toll plaza in Stratford.
Monday's Transportation Committee hearing is at the Legislative Office Building in Hartford is open to the public. It's scheduled for 11 a.m.
Copyright 2017 WFSB (Meredith Corporation). All rights reserved.