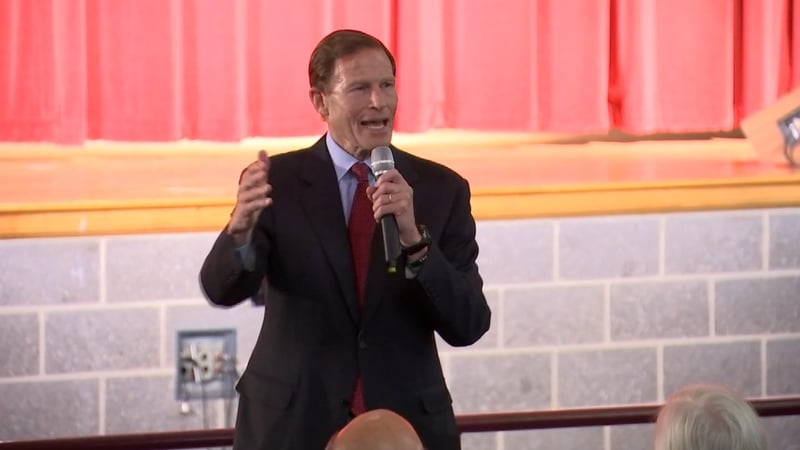 Sen. Richard Blumenthal also held a town hall meeting in New Haven on Saturday. (WFSB photo)
NEW BRITAIN, CT (AP) -
Hundreds have gathered in New Britain for a town hall meeting with Sen. Richard Blumenthal to discuss his plans to combat Republican President Donald Trump's policies.
The event was held on Sunday afternoon at Central Connecticut State University.
Blumenthal says he'll advocate for the Affordable Care Act, women's health care rights, Social Security, Medicare and environmental protections.
Dozens also wanted to know how they should protest the repeal of the health care law.
Blumenthal stressed the importance of getting involved in local politics and says there's nothing more effective than talking about important issues with neighbors, family and friends.
The Democrat also spoke to hundreds at a town hall-style meeting in New Haven on Saturday. He said, among other things, that a religion-based immigration ban was antithetical to American values.
Copyright 2017 The Associated Press. All rights reserved. This material may not be published, broadcast, rewritten or redistributed.