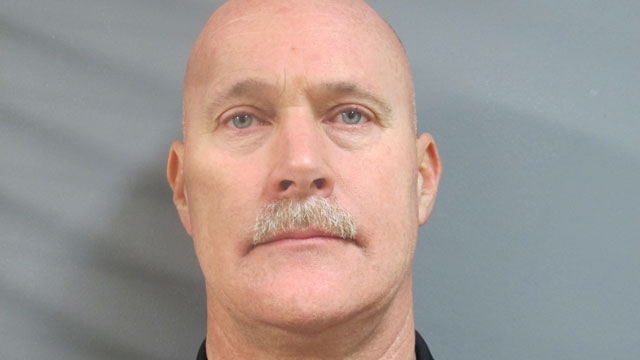 Former Cromwell police sergeant, Jonathan Mantel, is accused of accepting workers compensation while not appearing to be hurt. (Connecticut Division of Criminal Justice)
CROMWELL, CT (WFSB) -
A former Cromwell police sergeant is accused of accepting workers compensation while not appearing to be hurt.
Jonathan Mantel, 51, was spotted doing construction work on his home, according to criminal justice officials.
Mantel was arrested on Monday by inspectors from the Workers' Compensation Fraud Control Unit of the Chief State's Attorney.
According to an affidavit, Mantel received disability benefits following a knee injury he said he suffered in June.
The injury supposedly left him unable to work.
However, surveillance conducted over a period of nine days in October showed Mantel working at his home by lifting and moving materials. He also operated power tools to replace part of a deck and stairs.
The warrant said Mantel received about $27,487 in benefits and another $15,255 in salary from the town of Cromwell to bring him to full pay.
Mantel was released on a promise to appear in Middletown Superior Court on March 7.
Copyright 2017 WFSB (Meredith Corporation). All rights reserved.