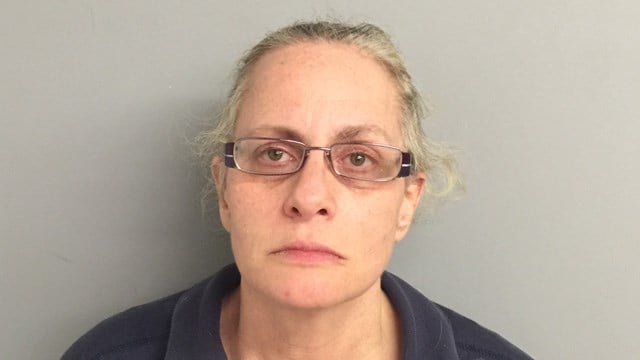 Nicole Dumas had 50 bags of heroin on her when the vehicle she was riding in was pulled over in Woodstock, state police said. (State police photo)
WOODSTOCK, CT (WFSB) -
A woman faces drug charges after state police pulled her over for a traffic violation in Woodstock.
Troopers said Nicole Dumas, 44, of Putnam, admitted to having heroin in her possession.
Dumas was a passenger in a car pulled over on Route 171 near Peake Brook Road.
She was one of three people in the vehicle.
Dumas turned over about 50 bags of pre-packaged heroin which were to be sold.
She was arrested without incident.
She was charged with possession of heroin and possession with intent to sell.
Dumas' bond was set at $5,000 and she was given a court date of March 15 in Danielson.
Another passenger in the vehicle, Scott Duquette of Putnam, was charged with violation of probation from outstanding warrants. He was held on a combined bond of $30,000.
He was set to face a judge on Thursday in Danielson.
Copyright 2017 WFSB (Meredith Corporation). All rights reserved.