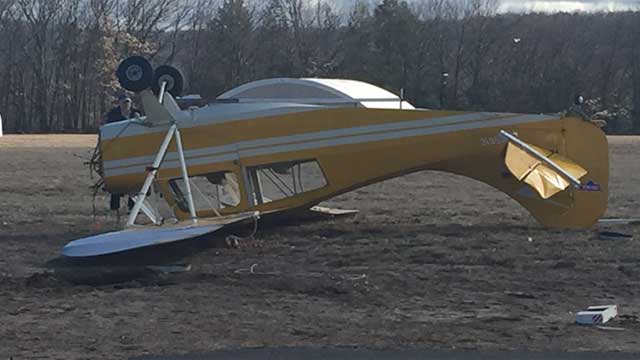 Plane was tipped over in Simsbury on Thursday morning, due to high winds.(WFSB)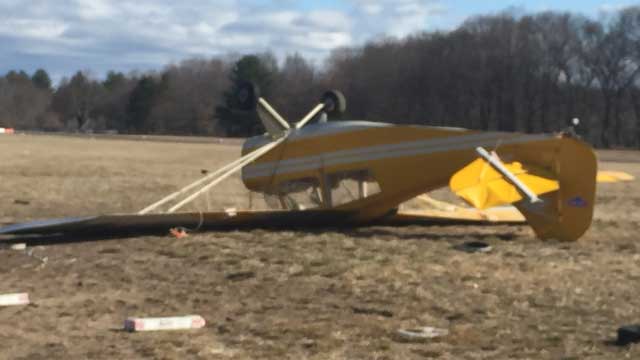 Plane was tipped over in Simsbury on Thursday morning, due to high winds. (WFSB)
SIMSBURY, CT (WFSB) -
A small, unoccupied plane tipped over at the Simsbury Airport on Thursday morning, due to high winds, police said.
The incident on Wolcott Road around 8:30 a.m.
The fire department was called to the scene and crews were working on repairing the plane.
Airport officials said there was no engine in the plane, which might have been why it was light enough to flip over on Thursday morning.
Copyright 2017 WFSB (Meredith Corporation). All rights reserved.