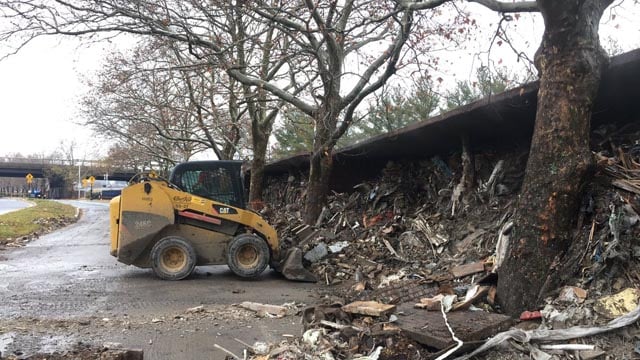 A train derailed near Columbus Boulevard in New Britain on Dec. 6. (@stewartfornb photo)
NEW BRITAIN, CT (WFSB) -
Overly filled train cars were the cause of last year's train derailment in New Britain, according to a recently released report.
Nine cars from the Pan Am Railway train derailed near Columbus Boulevard around 3:45 p.m. on Dec. 6.
The cars were carrying construction debris, cargo that was deemed hazardous by cleanup officials at the time.
The derailment forced the evacuation of a number of nearby businesses.
Columbus Boulevard was closed for two days.
According to Pan Am's report to the Federal Railroad Administration, the cars were found to be overloaded.
It also said track damage from the incident cost more than $104,000. The damage to the cars themselves was $79,500.
Pan Am has not yet commented on its report.
Copyright 2017 WFSB (Meredith Corporation). All rights reserved.