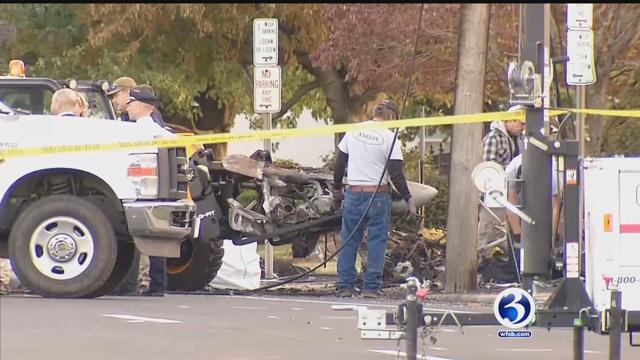 Crews pull wreckage from Main Street and send it to a facility in Delaware (WFSB)
EAST HARTFORD, CT (WFSB) -
The FAA has released the audio recordings that came from the plane involved in a crash in East Hartford last year.
According to investigators, the plane was intentionally crashed on Main Street in East Hartford on Oct. 11. This happened near Pratt & Whitney.
Feras Freitekh, a Jordanian national and student pilot, was killed.
His instructor, Arian Prevalla, was seriously burned but is recovering.
While investigators say the plane was intentionally brought down, the motive behind it is unclear at this time.
To see more photos from the plane crash, click here.
Copyright 2017 WFSB (Meredith Corporation). All rights reserved.