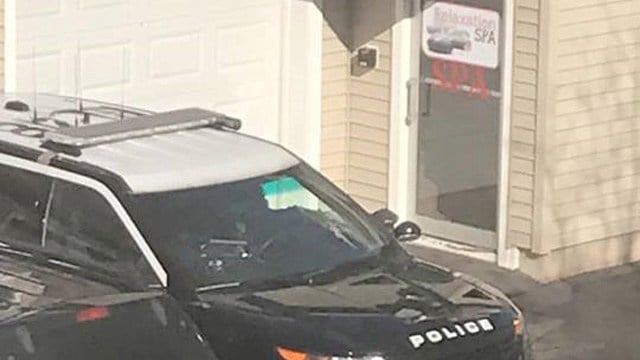 (iWitness photo)
GLASTONBURY, CT (WFSB) -
Another arrest has been made stemming from an investigation into three Glastonbury spas.
On Thursday, police arrested Funu Lian, who investigators believe fled to New York during an investigation in January.
He was charged with promoting prostitution and was held on a $50,000 bond.
The January 26 investigation surrounded incidents of prostitution at three Glastonbury businesses -- Relaxation Spa, New Sunshine Reflexology and Pine Reflexology.
Last month, police arrested Guixing Jiang, and charged him with promoting prostitution. He was held on a $50,000 bond.
Copyright 2017 WFSB (Meredith Corporation). All rights reserved.