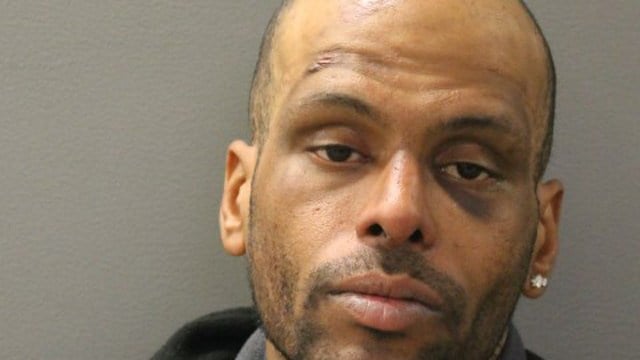 Edwin Landron. (Hamden police photo)
HAMDEN, CT (WFSB) -
A man faces charges for pushing down a relative and stealing her vehicle.
Edwin Landron, 41, of New Haven, was recently arrested for the incident, which happened last month in Hamden.
Police said they responded to a home on West Woods Road on Feb. 9 for a reported burglary.
They learned that Landron had forcibly entered, shoved the relative to the ground, then stole her vehicle.
The woman did not require medical attention.
Investigators applied for and were granted an arrest warrant for Landron.
Landron was found on Feb. 28 near State and Ferry streets in New Haven. He was transported to Hamden police headquarters.
He was charged with first-degree burglary, third-degree larceny and disorderly conduct.
Landron was held on a court-ordered $10,000 bond and appeared in court on Wednesday.
Copyright 2017 WFSB (Meredith Corporation). All rights reserved.