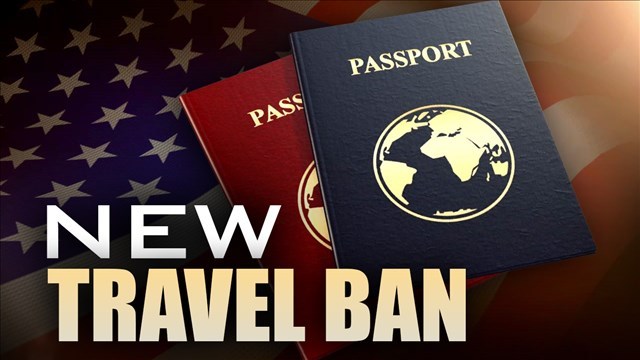 (MGN photo)
HARTFORD, CT (WFSB) -
Amended or not, President Donald Trump's revised travel ban is not sitting well with civil rights advocates.
They'll be speaking out about the new executive order during a gathering on Wednesday at 11:30 a.m.
They'll be joined by Gov. Dannel Malloy and a number of organizations at the state capitol in Hartford.
Trump signed the order on Monday.
It takes effect next week and temporarily bars new visas from six mostly Muslim countries, including Somalia, Iran, Syria, Sudan, Libya and Yemen.
Iraq was taken off the list.
Republicans, like House Speaker Paul Ryan, said the order advances the countries shared goal of protecting the homeland.
The American Civil Liberties Union has vowed to fight it; though it has acknowledged that it will be difficult this time around because it was more carefully constructed than the first executive order.
Still, at it's core, immigration attorneys are calling it a religious ban.
Copyright 2017 WFSB (Meredith Corporation). All rights reserved.