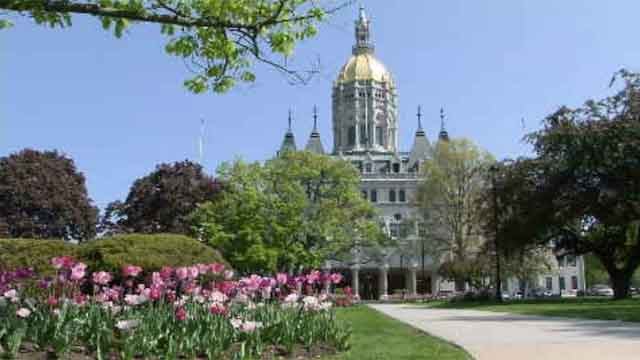 (WFSB photo)
HARTFORD, CT (AP) -
A proposal to give Connecticut municipal leaders more time to pass local budgets has hit a snag.
Senate Democrats on Wednesday abruptly ended debate on the bill after Republicans raised concerns. Democrats accused their counterparts of waging a filibuster to kill the legislation, something the GOP denied.
The two parties hold an equal number of seats in the chamber.
Some city and town leaders asked for extra time given the uncertainty surrounding the state budget and level of aid to cities and towns.
Proponents still hope to pass legislation. House Speaker Joe Aresimowicz says a delay makes sense considering Democratic Gov. Dannel P. Malloy's budget includes "drastic changes in municipal funding."
The Connecticut Conference of Municipalities has requested the delay. Some local charters require budget deliberations to begin now.
Copyright 2017 The Associated Press. All rights reserved. This material may not be published, broadcast, rewritten or redistributed.