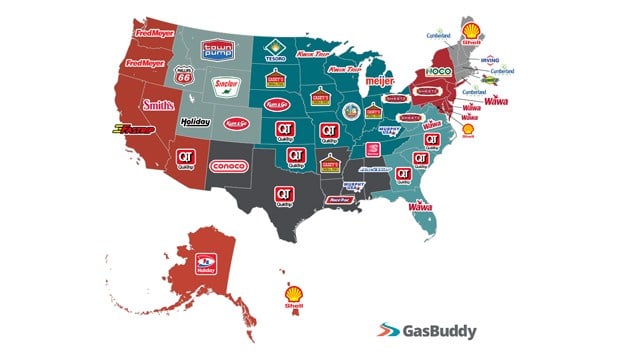 (GasBuddy.com photo)
(WFSB) -
The website GasBuddy.com released a list on Thursday of the top-rated convenience store brands in the country per state.
For Connecticut, customers prefer Cumberland Farms, according to the report.
Massachusetts and Vermont drivers like the same.
As for the rest of New England, Maine chooses Shell, New Hampshire likes Irving and Rhode Island prefers Sunoco.
New Yorkers are partial to Noco.
GasBuddy said its report shows that gas stations are more than just a place to refuel.
It said the businesses' expanded offerings have made them a favorite destination for meals, groceries or coffee.
For this report, GasBuddy said the businesses needed to have at least 20 locations in a state to be included in its analysis.
To check out the complete nationwide report, click here.
Copyright 2017 WFSB (Meredith Corporation). All rights reserved.