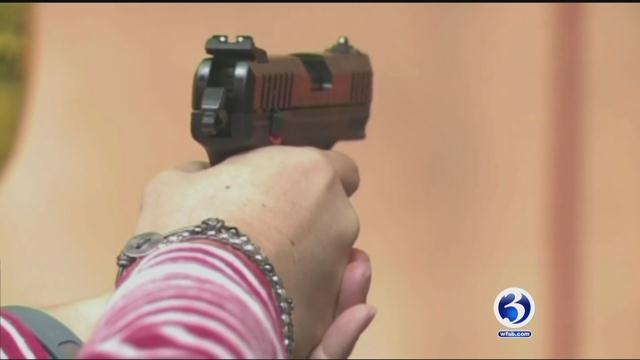 HARTFORD, CT (AP) -
Gun rights supporters have turned out in force to oppose Connecticut Gov. Dannel P. Malloy's plan to increase gun permit fees to help balance the state budget.
The Democrat is proposing the five-year renewal fee for pistol permits climb from $70 to $300. For first-time pistol permit holders, fees would increase from $140 to $370, which includes a $70 charge collected by municipalities.
Christopher Kopacki, the National Rifle Association's state liaison, says the proposal imposes a heavy burden on law-abiding gun owners, especially those with low incomes.
Many of the dozens of gun rights supporters who attended Thursday's public hearing before the Finance Revenue and Bonding Committee took issue with Malloy's past support for gun control measures.
Malloy has said the proposed fees are in line with other jurisdictions.
Copyright 2017 The Associated Press. All rights reserved. This material may not be published, broadcast, rewritten or redistributed.