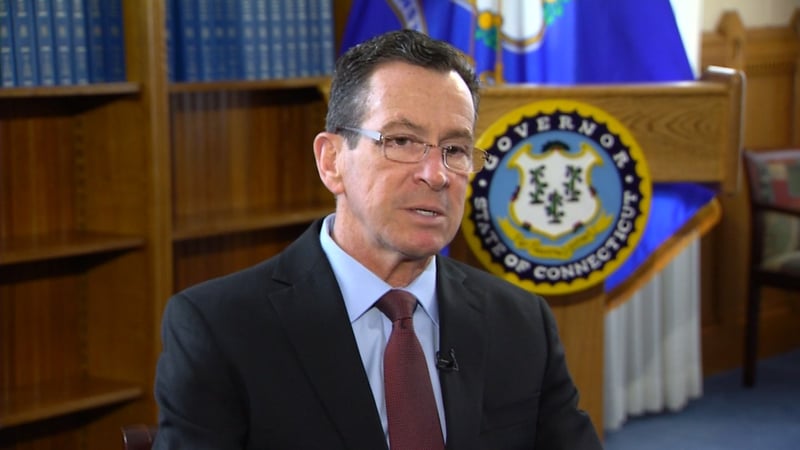 Gov. Dannel Malloy. (WFSB photo)
HARTFORD, CT (AP) -
Officials from small towns in Connecticut want state lawmakers to scrap Gov. Dannel P. Malloy's proposal to have municipalities pay one-third of teacher pension costs.
The proposal requires cities and towns to contribute $407.6 million in fiscal year 2018 and $420.9 million in fiscal year 2019.
Local leaders say it will lead to higher local property taxes.
Litchfield First Selectman Leo Paul, president of the Connecticut Council of Small Towns, called the Democratic governor's proposal on Thursday "patently unfair" because the Teachers' Retirement System is a state-run, state-managed pension fund. He says lawmakers must "take this issue off the table."
Teachers pay 6 percent of their salaries into the fund. The state pays 100 percent of the employer's share. Malloy says policymakers need to consider changes in teacher pension funding.
Copyright 2017 The Associated Press. All rights reserved. This material may not be published, broadcast, rewritten or redistributed.