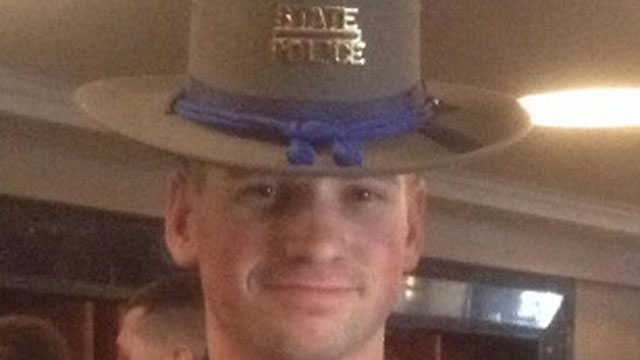 A Connecticut State Trooper is being hailed a hero after he saved a man from choking Thursday night. (Connecticut State Police)
BRIDGEPORT, CT (WFSB) -
A Connecticut State Trooper is being hailed a hero after he saved a man from choking Thursday night.
The trooper was picking up his dinner at Vazzy's Restaurant in Bridgeport around 7 p.m. when police said an elderly man went up to him, signaling he was choking.
Police said the trooper requested an ambulance and performed the Heimlich Maneuver, and was able to dislodge a large piece of meat from the man's throat.
An ambulance arrived and evaluated the man, and ensured he was OK.
"Thankfully Trooper List was in the right place at the right time to help the choking man," state police said on its Facebook page.
Copyright 2017 WFSB (Meredith Corporation). All rights reserved.