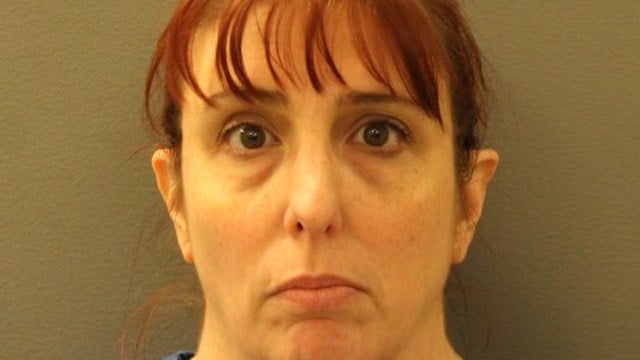 Deane Burkhart was arrested for forging prescriptions for herself at a Hamden Walgreens. (Hamden police photo)
HAMDEN, CT (WFSB) -
Police in Hamden said they arrested a woman for fraudulently writing prescriptions for herself.
Deane Burkhart, an employee of Walgreens, stole several prescription pads, according to police.
They said she then forged the name of a local physician to get 174 percocet pills through several transactions.
Police said they've been investigating the case since January.
An arrest warrant was applied for and granted.
Burkhart, 45, of Wallingford, was arrested on Wednesday after she turned herself in to police.
She was charged with seven counts of illegally obtaining prescription drugs, seven counts of second-degree forgery and seven counts of sixth-degree larceny.
She was given a court date of March 22 in Meriden.
Copyright 2017 WFSB (Meredith Corporation). All rights reserved.