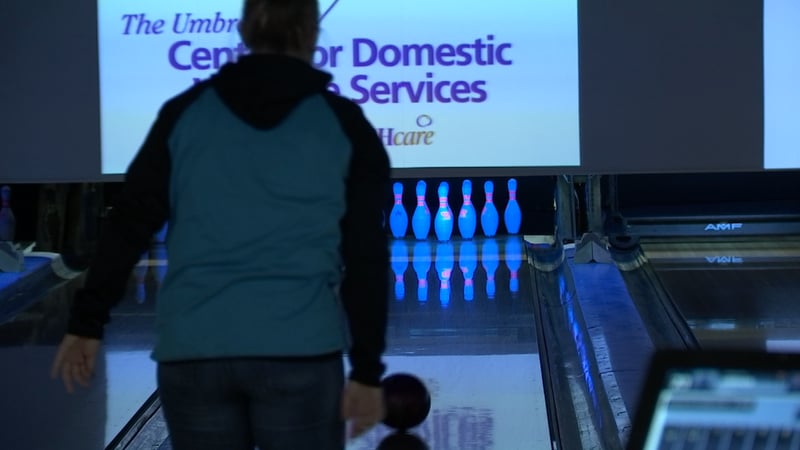 (WFSB)
MILFORD, CT (WFSB) -
Participants at the AMF/Bowlmore Lanes struck out for a good cause in Milford on Saturday afternoon.
Numerous lawmakers, organizers, even Eyewitness News reporters Matt McFarland and Roger Susanin made appearances at the lanes for BH Care's Bowl-2-Benefit against domestic violence.
The charitable event raised over $80,000 last year for families in need of free emergency safe shelter, 24-hour crisis services, counseling, court advocacy, support and other crucial services.
"It's an extraordinary effort that they make," said Representative Rosa DeLauro. "They provide 6,000 people every year with services; for the victim, plus children and it's free of charge."
For more information, and to donate to the cause, please visit this link.
Copyright 2017 WFSB (Meredith Corporation). All rights reserved.