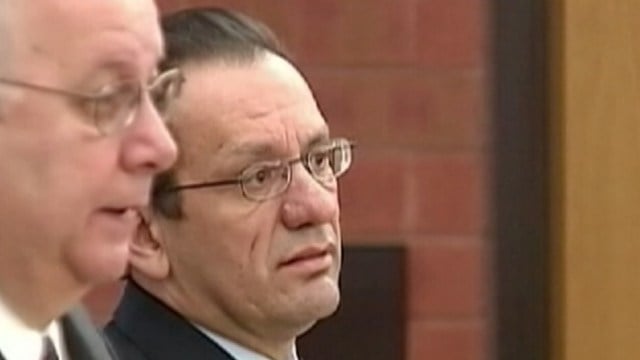 Former Hartford mayor Eddie Perez during a previous court appearance. (WFSB file photo)
HARTFORD, CT (AP) -
More pretrial discussions are scheduled in the alleged corruption cases against former Hartford Mayor Eddie Perez.
Perez is set to return to Hartford Superior Court on Monday morning. His lawyer is expected to have a private conversation with a judge and prosecutor.
Perez was convicted in 2010 and sentenced to three years in prison for taking a bribe from a contractor in the form of home improvements and attempting to extort $100,000 from a developer. But the state Supreme Court overturned the convictions last year, saying two cases were improperly combined into one trial.
Perez now faces two trials. He has remained free pending appeal and the new trials.
The Democrat was Hartford's first Hispanic mayor and served from 2001 to 2010, when he resigned after being convicted.
Copyright 2017 The Associated Press. All rights reserved. This material may not be published, broadcast, rewritten or redistributed.