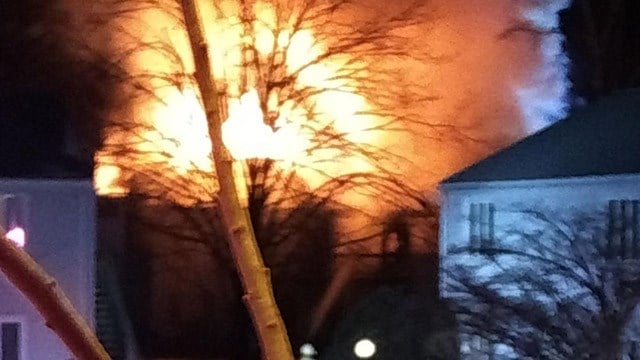 A condo fire was reported in Vernon early Monday (Robin Woodbury).
VERNON, CT (WFSB) -
A fire forced residents in Vernon out of their homes early Monday morning.
According to officials, firefighters were called to the scene of a condo fire shortly before 1:45 a.m.
They said a unit in the Townhouse Three condominium complex caught fire.
Residents were able to evacuate.
Three firefighters suffered minor injuries after slipping and falling at the scene. They were treated there.
None of the people living in the complex were hurt.
Fire officials continue to investigate the cause of the fire.
Copyright 2017 WFSB (Meredith Corporation). All rights reserved.