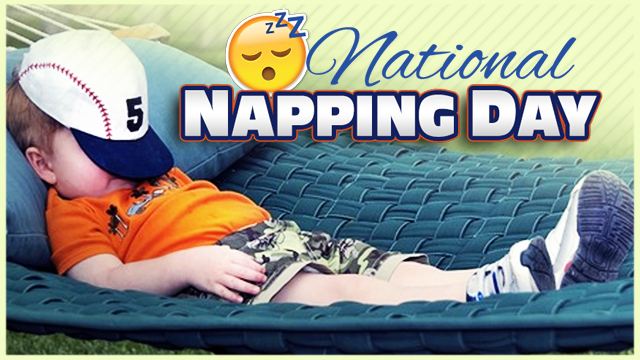 (WFSB photo)
(WFSB) -
Everyone lost an hour of sleep on Sunday morning thanks to daylight saving time.
Perhaps it's fitting that the day afterward is National Napping Day.
It was created to provide people with the opportunity to have a nap and catch up on that hour of lost sleep, according to NationalDayCalendar.com.
It cited scientific research that mid-afternoon naps are an integral part of most cultures.
It said numerous studies have shown that a short 10-20 minute nap is most effective when mid-day fatigue hits. They can improve alertness, productivity and mood.
A Boston University professor and his wife created National Napping Day in 1999 as a means to spotlight the health benefits.
Copyright 2017 WFSB (Meredith Corporation). All rights reserved.