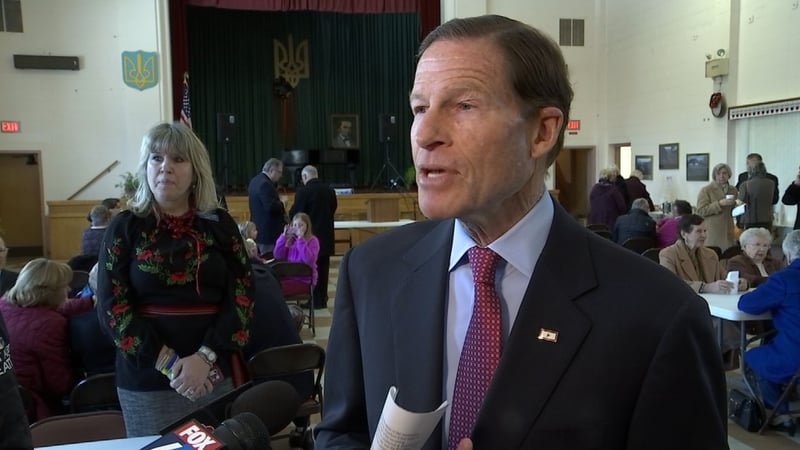 Sen. Richard Blumenthal. (WFSB photo)
HARTFORD, CT (AP) -
Connecticut U.S. Sen. Richard Blumenthal says he's introducing legislation that would strengthen federal law to help combat an uptick in hate crimes occurring across the nation.
The proposal creates incentives for law enforcement to submit credible and complete reports on hate crimes.
Grants would be established to fund state-run hate crime hotlines. Also, victims of hate crimes would have the right to sue in federal courts, even in states without hate crime laws.
Blumenthal, a Democrat, unveiled his proposal Monday in Hartford.
He says FBI data show a 6.8 percent increase in hate crimes nationwide in 2015, but due to "dramatic underreporting" the real figure is likely much higher.
He was joined by representatives from advocacy groups who are concerned by the latest spate of hate speech, threats and attacks.
Copyright 2017 The Associated Press. All rights reserved. This material may not be published, broadcast, rewritten or redistributed.