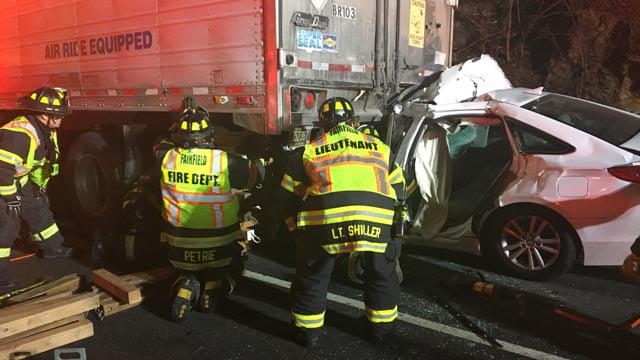 Crews responded to a nine-vehicle crash on I-95 in Fairfield early Tuesday morning. (Fairfield Fire Dept. photo)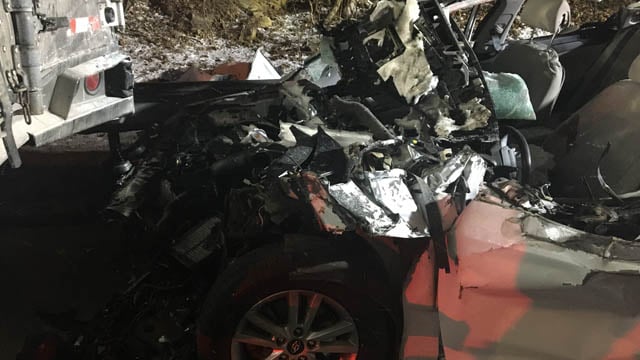 (Fairfield Fire Dept. photo)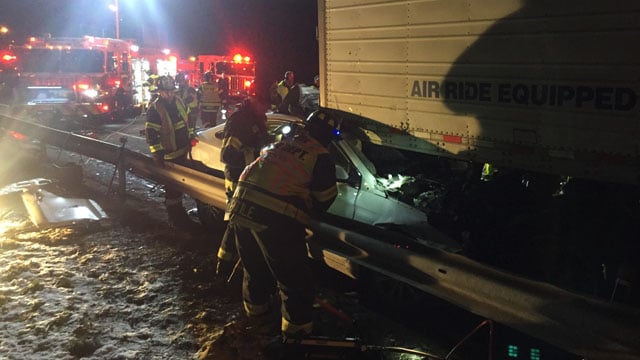 (Fairfield Fire Dept. photo)
FAIRFIELD, CT (WFSB) -
Emergency crews were called to a nine-vehicle crash in Fairfield early Tuesday morning.
According to the fire department, it happened on Interstate 95 north near exit 19.
Three tractor trailer trucks were among the nine vehicles involved.
The emergency response prompted the closure of the highway between exits 19 and 21.
Crews responded around 1:15 a.m. and the closure remained in place as of 5 a.m.
They said they found a driver of a car trapped under a box truck trailer.
One patient had to be transported to Bridgeport Hospital with serious injuries.
A second driver from a tractor trailer was also hospitalized, but just for treatment and evaluation, according to firefighters.
The cause of the crash remains under investigation.
For real-time traffic updates, check the WFSB traffic map here.
Copyright 2017 WFSB (Meredith Corporation). All rights reserved.