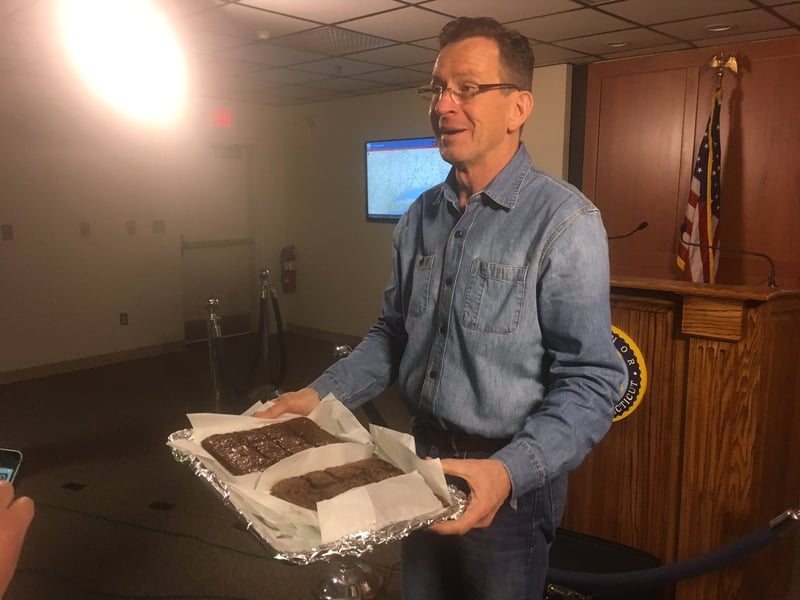 Gov. Malloy delivered some brownies to the media (Chris Collibee)
HARTFORD, CT (AP) -
Gov. Dannel P. Malloy is urging people stay home and says it's a "good day to make brownies ... and or read a book" as Connecticut braces for up to two feet of snow and strong winds.
The governor even brought some brownies to the media on Tuesday afternoon!
The governor on Tuesday said most people appeared to be abiding by a travel ban on state roads. He said state police reported only 19 calls for service and six accidents with no injuries by midmorning.
State troopers and the National Guard are ready to help stranded motorists, and utility companies are prepared to fix power outages.
All schools are closed. All flights at Bradley International Airport north of Hartford are canceled. Bus and train services are suspended. Non-essential state government employees were told to stay home.
Eleven shelters across the state are open.
Copyright 2017 The Associated Press. All rights reserved. This material may not be published, broadcast, rewritten or redistributed.