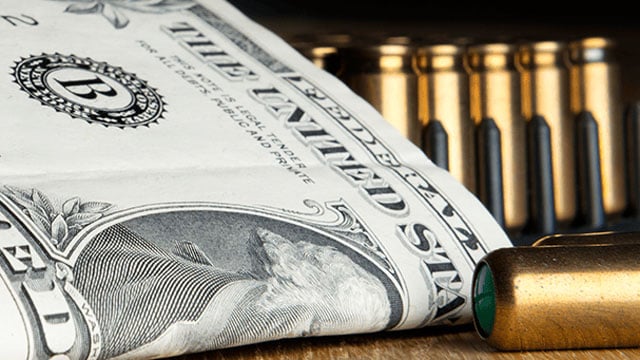 (WalletHub photo)
HARTFORD, CT (WFSB) -
A recently released study found that Connecticut is among the states that are not so dependent on the gun industry.
The personal finance website WalletHub found ranked all 50 states and the District of Columbia in terms of their economic dependency on the gun industry.
Connecticut ranked 43rd.
The dependence metrics broke down as follows:
46th in gun ownership rate
17th in firearms-industry jobs per capita
40th in total taxes paid by firearms industry per capita
24th in NICS background checks per capita
43rd in gun-control contributions to Congressional members per capita
46th in gun-rights contributions to Congressional members per capita
The states most dependent on the gun industry are Alaska, Wyoming and Montana, respectively.
The least dependent are New York, Delaware and Rhode Island. See the slideshow here.
WalletHub said gun sales have been down since President Donald Trump took office.
It suggested that while that statistic may be good news to some, it could be bad for the economy.
It cited an estimate from the National Shooting Sports Foundation that guns contributed more than $51 billion to the nation's coffers and generated nearly $7.4 billion in federal and state taxes last year.
To read the complete results of WalletHub's study, click here.
Copyright 2017 WFSB (Meredith Corporation). All rights reserved.