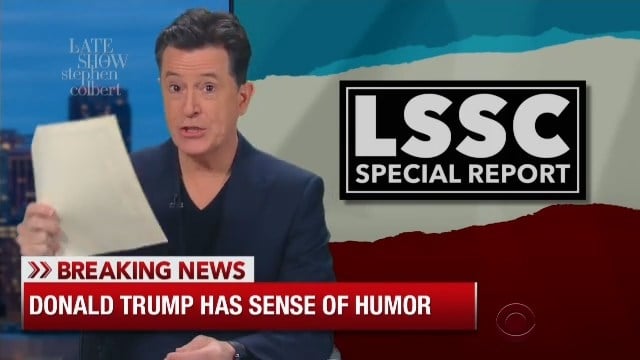 Stephen Colbert took aim at MSNBC Rachel Maddow's reveal of the president's old tax returns. (CBS photo)
NEW YORK (WFSB) -
Stephen Colbert has seen a resurgence in the ratings and it's for sketches like the one that aired on Wednesday night.
The Late Show with Stephen Colbert host mocked MSNBC host Rachel Maddow during a cold open.
Tuesday night, Maddow unveiled a couple of tax forms from President Donald Trump.
However, she took nearly 20 minutes on her show to actually reveal the contents.
Colbert shaved that down to about 2 and a half minutes for his sketch.
He teased an exclusive joke about Trump. He kept delaying the punchline for "why did the chicken cross the road?"
He segued into a preamble about chickens and roads before finally ending the sketch with "Why did the chicken cross the road? The answer after this break."
Copyright 2017 WFSB (Meredith Corporation). All rights reserved.