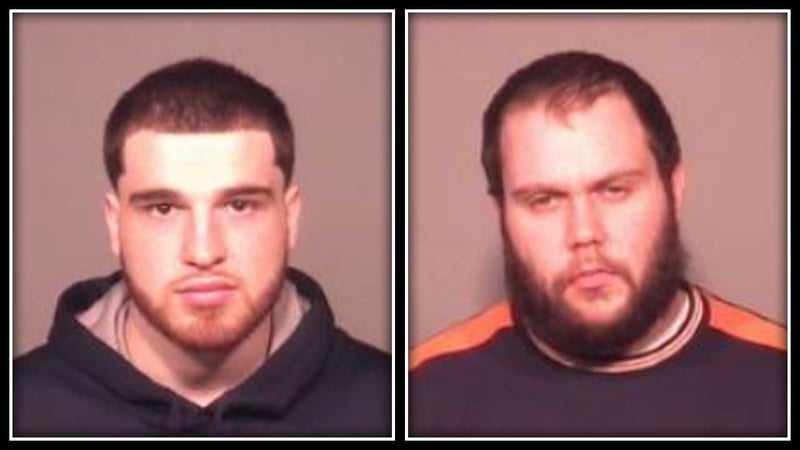 Thomas Zanone and Robert Cote face assault and reckless endangerment charges. (Meriden police photos)
MERIDEN, CT (WFSB) -
Two of the five men police said were involved in a brutal grocery store attack in Meriden are scheduled to face a judge on Thursday.
Thomas Zanone and Robert Cote both face assault charges, according to police.
Investigators said they sucker-punched a man on Feb. 12 at a Stop & Shop on Broad Street.
Police said the group targeted the couple for an unknown reason after seeing them walk to the store.
The incident happened after the group of men threatened to harm the victim's wife.
Investigators said the victim was unconscious from the hit and also had some teeth knocked out.
They also said the attack appeared to be unprovoked and random.
A third suspect, Christopher Monteleone, is due in court next week.
Police have not released information about the other two individuals supposedly involved in the attack.
Copyright 2017 WFSB (Meredith Corporation). All rights reserved.