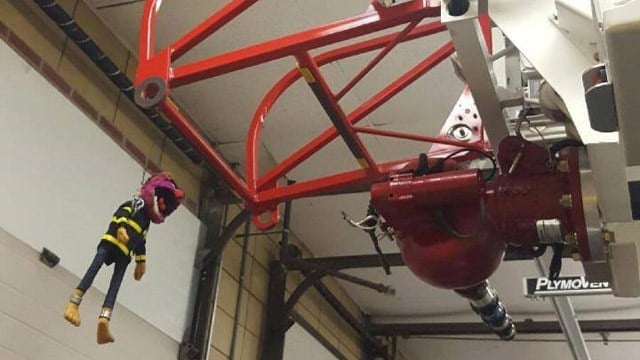 (South Fire District Firefighters IAFF Local 3918 Facebook photo)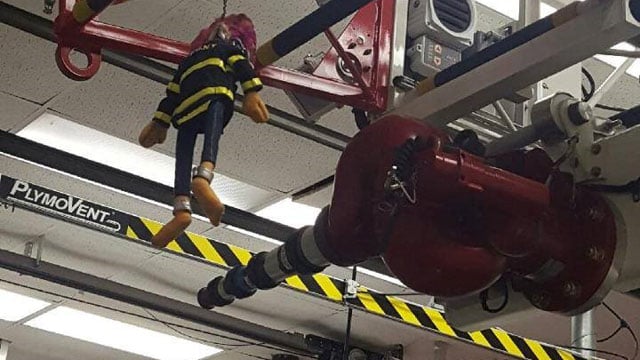 (South Fire District Firefighters IAFF Local 3918 Facebook photo)
MIDDLETOWN, CT (WFSB) -
Firefighters in Middletown have a Muppet helping them on calls.
The South Fire District Firefighters IAFF Local 3918 posted to its Facebook page to answer a question it said it's received a lot.
"A few of you have asked in recent posts why we have a stuffed 'Animal' hanging from the tip of the ladder on Truck 34," the post read. "Many fire departments tie something to the tip of their aerial ladders (tennis ball, dog toy, etc) to help the aerial operator determine how close they are to the roof, window or object they are trying to reach."
The department said when the 105 foot ladder is fully extended, it can be hard to judge depth perception. Weather and smoky conditions only make it worse.
"This is one of the tools we use to help with that," the post continued. "We just happen to like Animal from The Muppets, and yes, even he has to wear protective gear!"
Copyright 2017 WFSB (Meredith Corporation). All rights reserved.