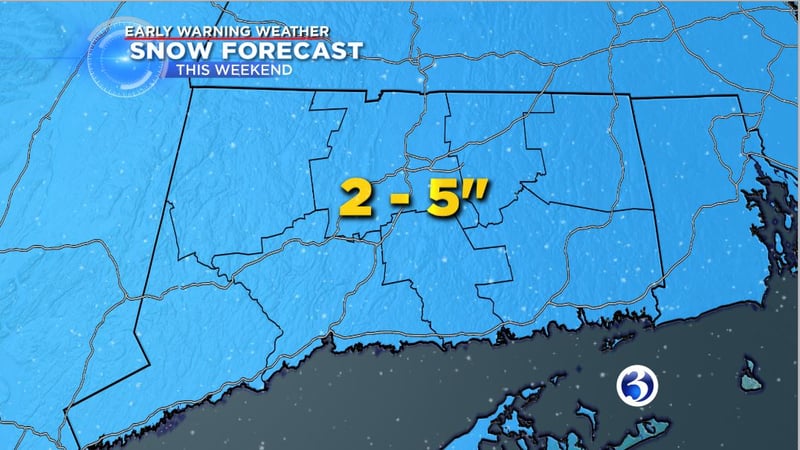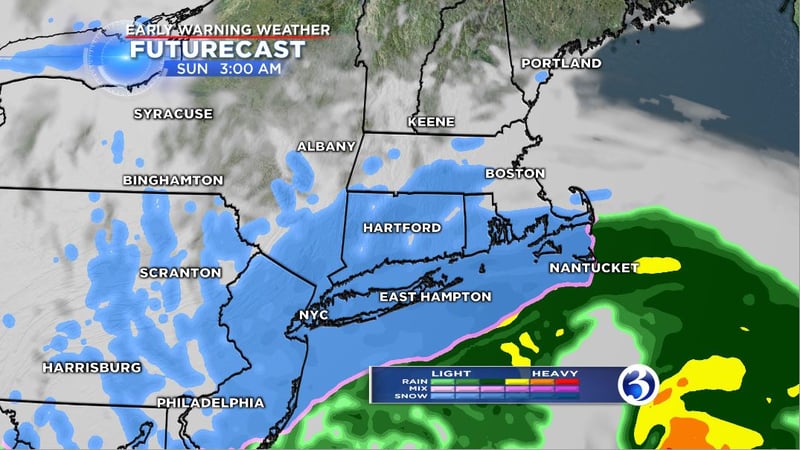 HARTFORD, CT (WFSB) -
Snow is expected to fall and stick to the ground this weekend in Connecticut.
Channel 3 Meteorologist Bruce DePrest said most of Connecticut could see between 2 to 5 inches of snow over the weekend.
However, DePrest said some models have it from a coating to as much as 10 inches in some parts of the state.
After a Friday of clear skies, clouds will move into the state on Saturday morning. DePrest said as the day goes on there is a chance for a "spotty snow shower."
"But, there is no trouble during the day tomorrow," DePrest said.
However, DePrest said the snow should move into the state on Saturday night and start to stick to the ground.
"We'll have a snowy Sunday morning and then the snow continues into Sunday afternoon," DePrest said.
To read the complete technical discussion, click here.
For weather updates on smartphones and tablets, click here or text "WFSB" to 23765 to download the WFSB app.
Copyright 2017 WFSB (Meredith Corporation). All rights reserved.