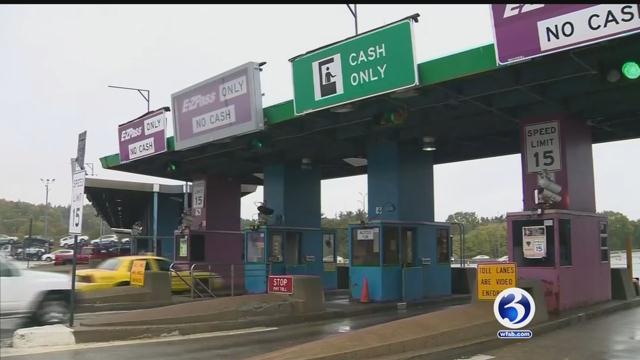 Electronic tolls are being proposed in Connecticut (WFSB file photo)
HARTFORD, CT (AP) -
A bill that could lead to electronic tolls along Connecticut's highways is moving through the General Assembly.
The Transportation Committee on Friday voted 19-16 in favor of the latest bill. It now awaits further action in the House of Representatives.
Lawmakers have been debating for years whether to install tolls as a way to generate much-needed revenue for state transportation needs. Proponents say they're needed because the state gas tax is not generating enough revenue.
Opponents say residents are already paying too much in taxes. Some lawmakers say their constituents don't trust the General Assembly to spend the toll revenues on transportation needs.
Under this year's bill, the state gas tax would be reduced by 2.5 cents over five years to help alleviate having to pay a toll.
Copyright 2017 The Associated Press. All rights reserved. This material may not be published, broadcast, rewritten or redistributed.