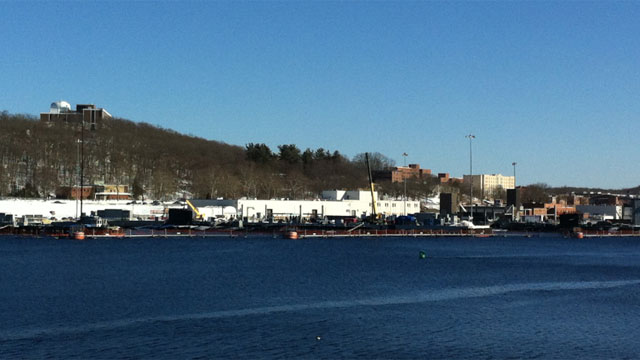 The Submarine Base in Groton (WFSB file photo)
GROTON, CT (WFSB) -
The Naval Submarine Base in New London will conduct a drill early Wednesday morning.
Sub base officials said the drill will exercise emergency response procedures, and will be held between 5 a.m. and 8 a.m.
Officials said "Gates may be briefly closed, emergency vehicles with sirens may be dispatched, and traffic may be affected."
Local emergency officials have been notified about the drill.
"Local emergency managers have been notified. Base leadership appreciates the understanding and patience of neighbors in the community who may be impacted by the noise and response to this important exercise," officials said in a press release.
Copyright 2017 WFSB (Meredith Corporation). All rights reserved.