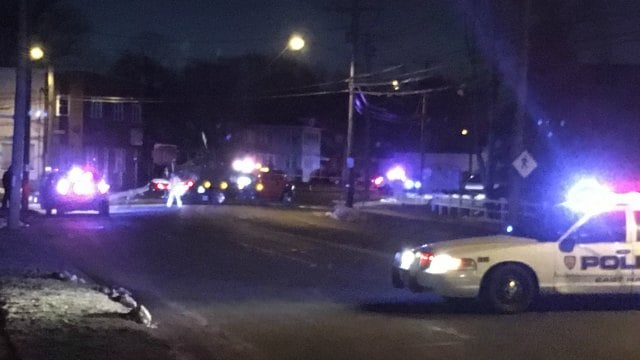 East Haven Police are investigating a crash involving a teenager (WFSB).
EAST HAVEN, CT (WFSB) -
East Haven police say charges will be filed against a teenager who is accused of stealing a car and crashing it in East Haven early Wednesday morning.
According to police, the 14-year-old crashed a car into two utility poles in the 500 block of Main Street near Kimberly Avenue around 3:30 a.m. on Wednesday.
Police said an officer was responding to a complaint of a stolen car, and when he pulled up to the car in question, the teen sped off. The Honda was stolen from a home on Thompson Avenue.
An officer caught up to the driver and instructed him to roll down the window, but the suspect shook his head 'no' and sped away on Main Street.
The officer got to a bend on Main Street near La Bamba Restaurant and noticed a lot of smoke. It was about a half a mile away from the initial stop.
He also saw downed power lines.
The car was found smashed into a utility pole in front of 503 Main St.
Police said the officer saw the suspect leaving the crashed car and was able to take him into custody.
The teen was transported to Yale-New Haven Hospital for the minor injuries. He has since been released.
Police said they learned that the vehicle was stolen from a family member.
Copyright 2017 WFSB (Meredith Corporation). All rights reserved.