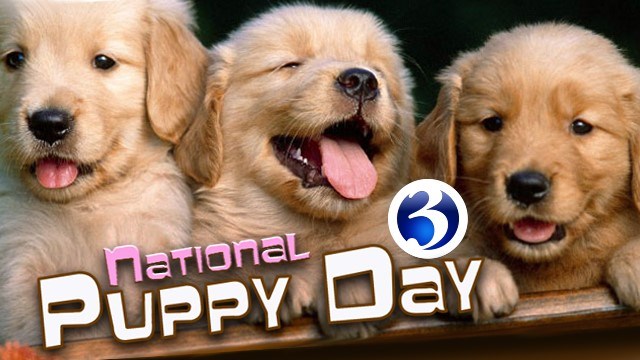 (WFSB photo)
(WFSB) -
Puppy lovers can hug their little friends a little longer on Thursday.
March 23 is National Puppy Day, according to NationalDayCalendar.com.
The day is not only to celebrate pet owners' love for their puppies, it's the raise awareness about the horrors of puppy mills across the country, according to the website nationalpuppyday.com.
The day itself was found in 2006 by Colleen Paige, a pet lifestyle expert, animal behaviorist and author.
"Puppies are the most trusting and joyous creatures on the planet," Paige wrote on the website. "Oh, to be more like a puppy."
Paige also founded National Cat Day.
Those taking part in National Puppy Day have been using the hashtag #NationalPuppyDay on social media.
Check out cute photos of the most popular dog breeds here.
Post your puppy photos to the WFSB Facebook page or email them to iwitness@wfsb.com. They can be seen here.
Copyright 2017 WFSB (Meredith Corporation). All rights reserved.