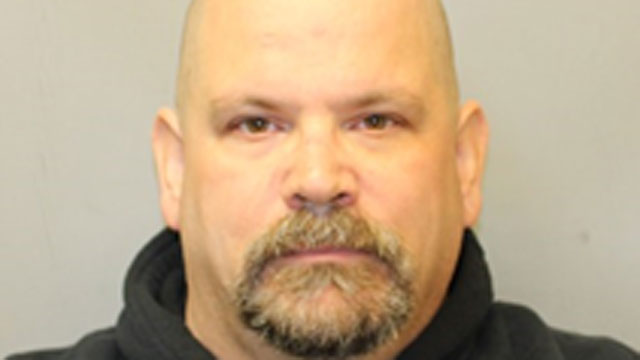 Philip J. Lombardo was arrested after police said he used Wethersfield Volunteer Ambulance Association's "credit and debit cards to make purchases for his own benefit." (Wethersfield Police Department)
WETHERSFIELD, CT (WFSB) -
The chief of the Wethersfield Volunteer Ambulance Association was arrested on Monday after police said he used his organization's "credit and debit cards to make purchases for his own benefit."
Philip J. Lombardo, 48, was charged with first-degree larceny.
Officials said those purchases ranged from allegedly buying gas for his personal car, to paying for two funerals totaling about $12,000. Other payments were made at restaurants.
In total, around $77,000 was allegedly spent in the last five years.
A neighbor who lives near Lombardo said this is a shame.
"He keeps to himself, seems like a good guy. You know him and his wife I guess EMT's and they've helped us out a couple of times so it's too bad he's doing something like that," said Michael Gallucci.
Lombardo was released on $100,000 bond. He is expected to be arraigned at New Britain Superior Court on March 27.
Copyright 2017 WFSB (Meredith Corporation). All rights reserved.