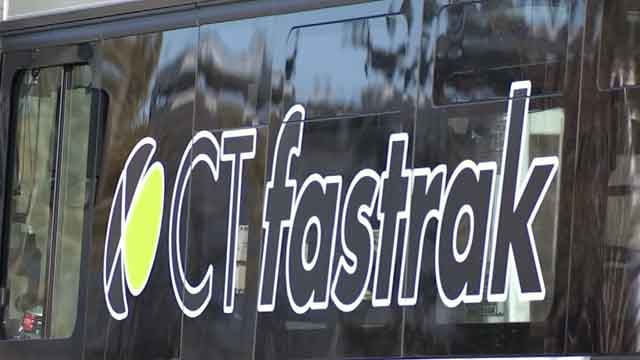 (WFSB)
NEWINGTON, CT (WFSB) -
Two teens were arrested for hitting passengers of a CTFastrack bus in Newington last week.
Connecticut State Police was called to a report of an assault at the Cedar Station on March 17. Upon arrival, troopers were learned that an "altercation happened between numerous juvenile and some of the Fastrak passengers." One of the victims of the assault was a Central Connecticut State University student.
The suspects, whose names were not released due to their age, were arrested a short distance from the station. Troopers found a stolen cell phone on one of the suspects.
Police said no one was seriously injured during the incident.
The 16-year-old and 17-year-old boys were charged with sixth-degree larceny, breach of peace and interfering with an emergency call. Following the arrest, they were transported to their guardians and released on a juvenile summons.
The incident remains under investigation. State police said more arrests could be coming in the case.
It's unclear if the bus was parked or moving at the time of the attack. There are cameras both on the bus and at the station.
A Department of Transportation spokesperson declined to comment to Eyewitness News.
Copyright 2017 WFSB (Meredith Corporation). All rights reserved.