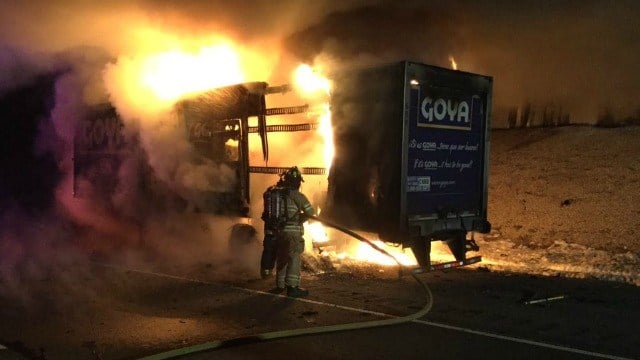 A Goya truck caught fire on I-84 west in Tolland on Friday. (Tolland Alert photo)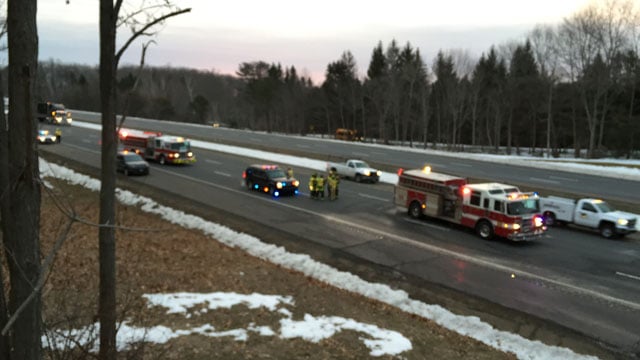 I-84 west in Tolland began clearing around 6:30 a.m. on Friday following a tractor trailer fire. (WFSB photo)
TOLLAND, CT (WFSB) -
A tractor trailer fire on Interstate 84 west initially closed a section of the highway as well as a local road.
As of 9:30 a.m. only the right lane of the highway was closed.
According to state police, the westbound section of the highway was closed between exits 68 and 69.
Officials said a section of Old Cathole Road, which spans the highway, between the Tolland Middle School and Tolland High School, was also closed.
The State Department of Transportation assessed the bridge, due to the fire directly beneath it.
Police said the Town of Tolland has been notified of the local road closure, but as the road has reopened it is not expected to affect the nearby school.
There's no word on injuries as a result of the truck fire.
A cause is also under investigation.
For real-time traffic updates, check the WFSB traffic map here.
Copyright 2017 WFSB (Meredith Corporation). All rights reserved.