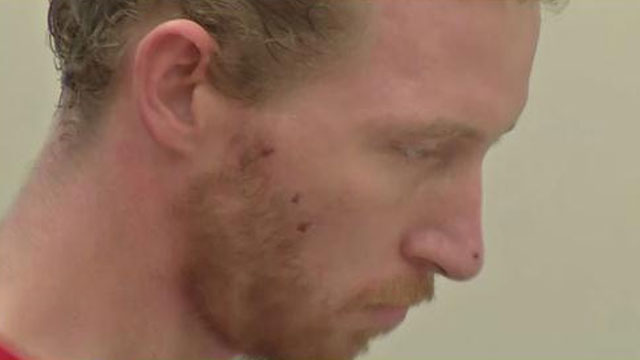 Joseph Irizarry was met with protestors outside court on Thursday morning. (WFSB)
WATERBURY, CT (WFSB) -
The suspect in a terrible case of animal abuse was met with protestors outside court on Thursday morning.
Police said Joseph Irizarry beat and starved his pit-bull mix named Autumn last year.
On Thursday, the court appointed an attorney to fight on behalf of Autumn. The attorney said he'll push to have Irizarry's charges upgraded from a misdemeanor to a felony.
Police say Autumn couldn't walk when she was rescued. But, she survived and has recovered from injuries suffered in the attack.
Copyright 2017 WFSB (Meredith Corporation). All rights reserved.