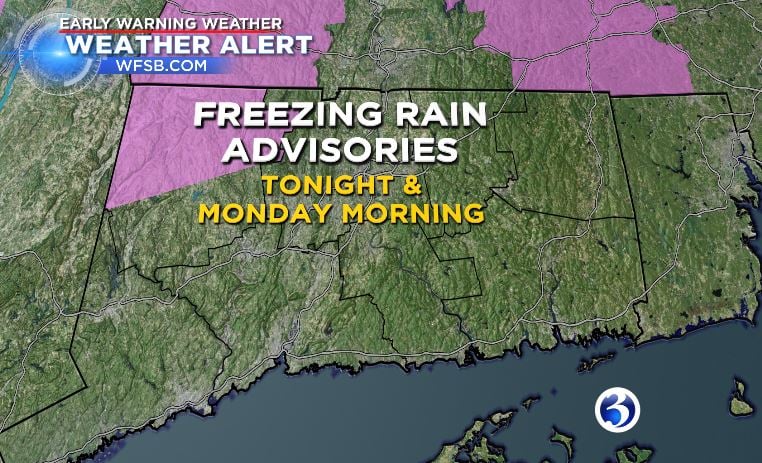 (WFSB)
HARTFORD, CT (WFSB) -
Wet, and even wintry weather is on tap for some overnight into Monday.
Meteorologist Mike Cameron said a period of steadier rain will develop late tonight and temperatures will sink into the 30s, but will remain above freezing for those in the lower elevations.
Parts of the state that need to keep an eye out, he said, are those east and west of the river, where a minor accumulation could develop.
By Monday afternoon, temperatures will rise, but the rain will fall as a low-pressure system moves in during the morning through the late afternoon. Cameron said the rain will taper off to a spotty drizzle.
By Tuesday, clouds and rain are again on tap. April showers bring May flowers as the adage goes, said Cameron. Cameron is forecasting that the rains will have moved on and out by Wednesday.
Stay up-to-date with the Technical Discussion, here.
Download our app for the latest weather and news, here.
Copyright 2017 WFSB (Meredith Corporation). All rights reserved