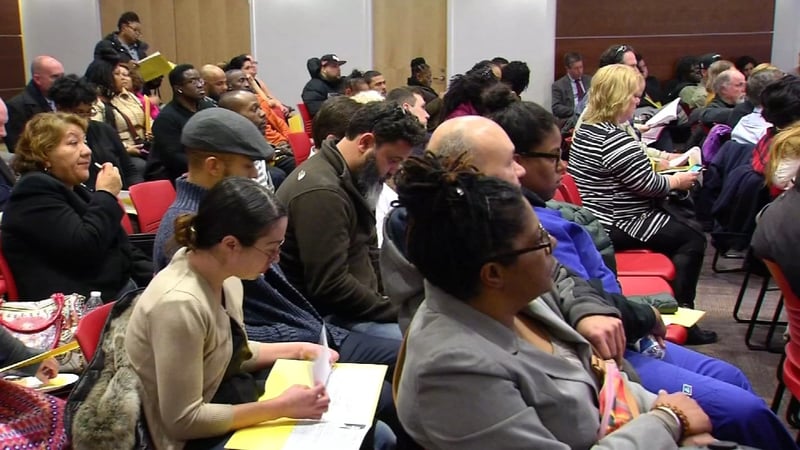 Parents gathered for a superintendent meeting earlier this month in Hartford. (WFSB photo)
HARTFORD, CT (WFSB) -
Parents will get a closer look at two candidates seeking to lead the Hartford Public School System.
A set of two forums is set for Wednesday at Capital College.
Dr. Leslie Torres Rodriguez and Timothy Sullivan will get 30 minutes to answer an identical set of questions.
Organizers said it will provide a chance for parents to learn more about the views of Rodriguez and Sullivan.
Torres is a product of Hartford schools and has been a social worker and an assistant principal. She has served as acting superintendent since Beth Schiavino-Narvaez stepped down last fall.
Sullivan is a former teacher, principal and currently serves as assistant superintendent for operations with the Capitol Region Education Council.
Schiavino-Narvaez took a job with the U.S. Department of Defense schools in Japan.
Hartford's next superintendent faces multiple hurdles.
The immense district graduated 71 percent of its students in 2015. The city also has a poverty rate of 33.4 percent, according to U.S. Census data.
The first forum is set for 8 a.m. at Capital College and will run 90 minutes.
The second is set for 6:30 p.m. and will go about two hours.
Copyright 2017 WFSB (Meredith Corporation). All rights reserved.