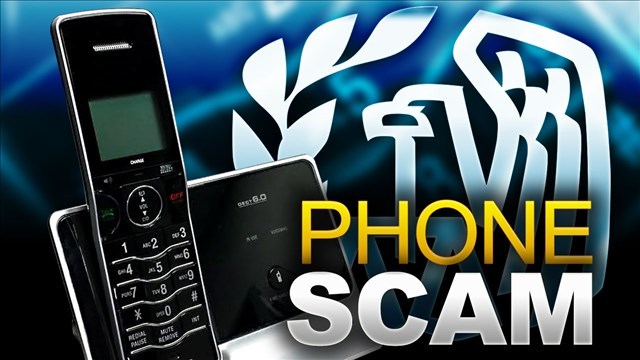 (MGN photo)
VERNON, CT (WFSB) -
Vernon police are alerting residents about a scam that is targeting senior citizens.
They're calling it a version of the "grandparents scam."
In these cases, police said a scammer calls a senior citizen and asks for money to be wired because a relative or friend is in trouble.
Police said the caller will tell the victim that the situation is a secret, so that the victim doesn't call anyone else before sending money.
Vernon police have some tips for residents who might be contacted by someone asking for money:
Resist the urge to act immediately, no matter how pressing they claim the emergency is
Do not wire money unless you are able to absolutely confirm the identity of the person. Ask personal questions that only your family member would know the answer to or call a family member at a known number to verify
Scam artists have many excuses why you cannot speak to the relative or why a voice may sound differently
Do not be afraid to hang up
Most of these scams operate outside the United States. Once money is sent by wire transfer it is gone and cannot be recovered
For more information on how to protect yourself, click here or visit the AARP website here.
Copyright 2017 WFSB (Meredith Corporation). All rights reserved.