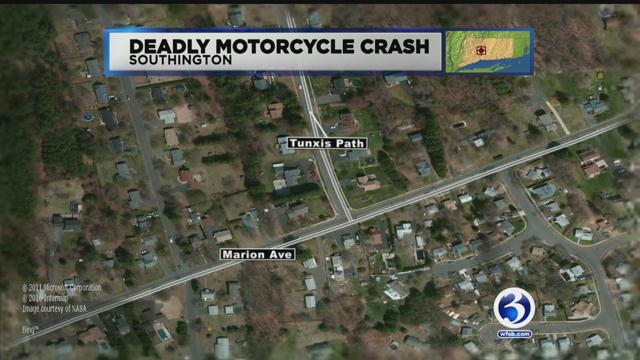 The Southington Police Department is investigating a deadly crash. (WFSB file photo)
SOUTHINGTON, CT (WFSB) -
A Plymouth man died in a motorcycle accident Wednesday afternoon in Southington.
According to police, 19-year-old David Spinnager died after the Honda CBR1000 he was riding collided with a Chevy Silverado.
Police said Spinnager was traveling Southbound on Marion Ave, and crossed over the double yellow line while attempting to pass several vehicles.
Spinnager struck the truck, driven by Quentin Niles, 72 of Southington, in the trucks side quarter panel and rear bumper.
Spinnager sustained serious injuries on scene and was transported to St. Mary's Hospital by ambulance. Spinnager was later pronounced deceased at the hospital.
Police said Niles did not sustain injuries.
Anyone with information is asked to call police at 860-621-0101.
Copyright 2017 WFSB (Meredith Corporation). All rights reserved