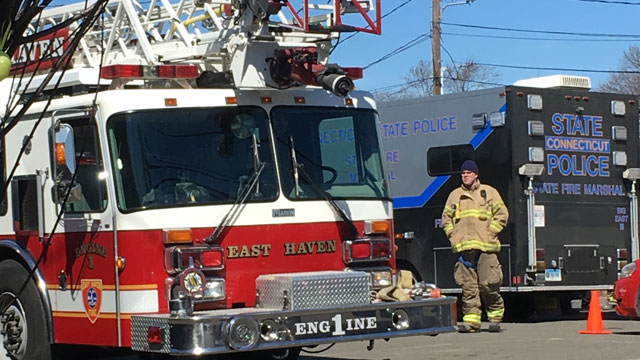 A man suffers serious burns after house fire in East Haven on Thursday. (WFSB)
EAST HAVEN, CT (WFSB) -
One man received serious burns in a house fire in East Haven, according to the town's fire chief.
The fire broke out on Hemmingway Avenue just after 8 a.m. on Thursday.
The chief said the unidentified victim suffered first and second degree burns to 30 percent of his body.
Heavy fire and black smoke was seen by firefighters when they arrived.
However, the fire and water damage was limited to an enclosed porch and a kitchen area.
Smoke damage occurred throughout the house.
Firefighters said the home is uninhabitable.
The cause remains under investigation.
Copyright 2017 WFSB (Meredith Corporation). All rights reserved.