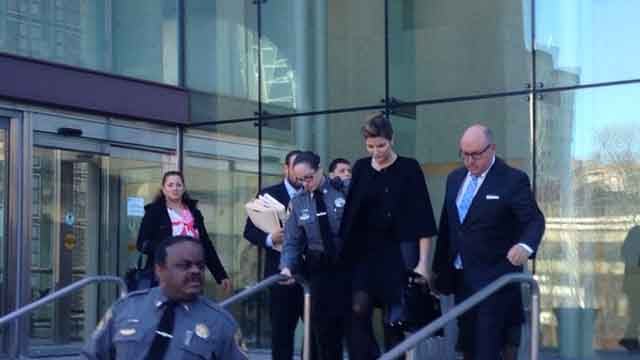 Model Stephanie Seymour leaves court following hearing in DUI case (WFSB)
STAMFORD, CT (AP) -
Former supermodel Stephanie Seymour has had drunken driving and other charges erased from her record in Connecticut after she completed a yearlong program that included treatment for alcohol abuse.
The charges were dismissed Tuesday during a hearing in Stamford Superior Court. The 48-year-old former Victoria's Secret and Sports Illustrated model did not appear in court.
She said in a statement provided by her lawyer that she was grateful "this unfortunate event" had come to a close. She says, "I hope that people can learn from this."
Police say Seymour backed her limited edition Land Rover into a Mercedes Benz on a highway exit ramp in her hometown of Greenwich in January 2016. She also was charged with crashing into a utility pole and leaving the scene later that day.
Copyright 2017 The Associated Press. All rights reserved. This material may not be published, broadcast, rewritten or redistributed.