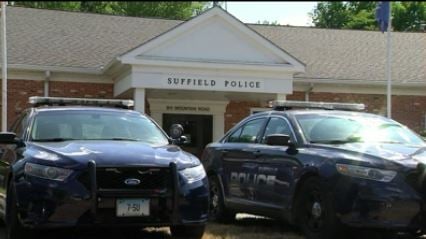 (WFSB file photo)
SUFFIELD, CT (WFSB) -
Suffield police are warning residents about a rash of thefts from unlocked cars in town.
Police said between 9 p.m. on Monday to 7 a.m. on Tuesday, items from numerous cars were stolen, like laptops, iPhone, and money.
The thefts happened on Mountain Laurel Way, Coho Lane, and Landing Circle, police said.
Officers are asking residents to report any suspicious activity they may see.
They also offered some tips:
Always lock your cars- An unlocked car is an open invitation to a thief. Lock up when you leave your car and take the keys with you.
Close all windows - Thieves have tools that unlock cars through the smallest openings including vent or wind-wing windows.
When you park the car, remove cellular phones, electronics, and all valuables.
Lock all valuables in your trunk or take them with you.
With an electric engraver, etch your driver's license number on electronics and all valuable items.
Keep the vehicle registration and other personal information in your wallet or purse, not in your car.
Anyone with information on these thefts should contact police at (860) 668-3870.
Copyright 2017 WFSB (Meredith Corporation). All rights reserved.