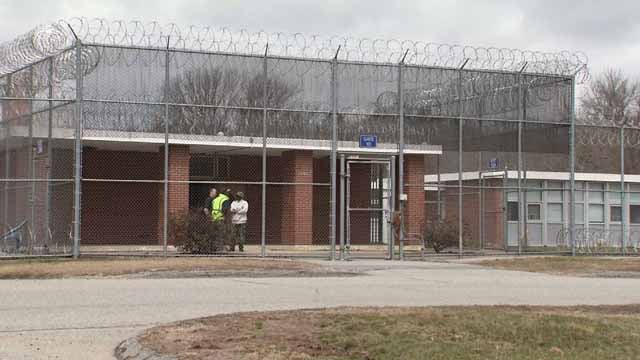 The state is closing a portion of the Corrigan-Radgowski prison in Montville. (WFSB)
MONTVILLE, CT (AP) -
The state is closing a portion of the Corrigan-Radgowski prison in Montville, citing lower crime rates and a drop in the prison population.
Democratic Governor Dannel Malloy made the announcement at the prison Wednesday, saying the move to close the Radgowski annex will save the state about $3 million a year in operating costs.
The annex opened in 1957 at the Montville Correctional Center and can hold up to 254 prisoners.
The state currently has about 14,560 inmates in its prison system, down from a high of 19,894 inmates in 2008.
"The reality is that crime is down significantly, and over the past three years, Connecticut has witnessed the largest drop in violent crimes of any state in the nation by more than a third," Malloy said.
That decline has led the state to close three prisons and significant sections of three others since 2010.
The governor's office says reported crime in Connecticut is now at its lowest level since 1967.
Copyright 2017 The Associated Press. All rights reserved. This material may not be published, broadcast, rewritten or redistributed.