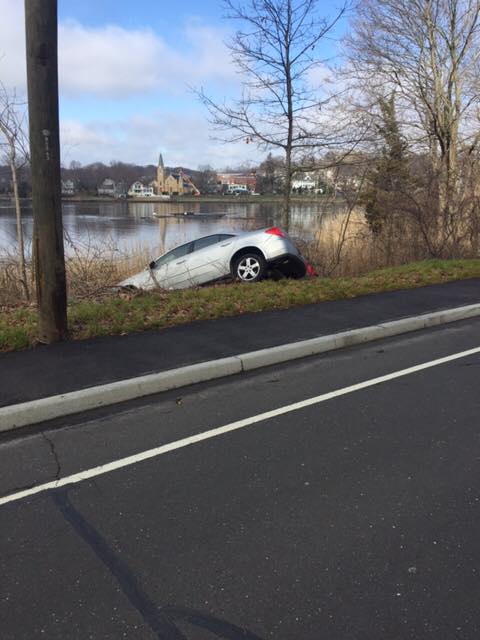 (Westport Police Department)
WESTPORT, CT (WFSB) -
Two Westport police officers were injured after a pursuit ended in a crash on Wednesday morning.
Around 9:30 a.m., officers responded to OptiCare on 877 Post Road East to check on a man in a store that appeared to be disoriented.
According to police, while they were on their way to the store they had learned the man stole glasses and left the store. The suspect was in a gray Pontiac.
Officers pursued the car, which began traveling fast through the center of town.
A short time later, police found the car on Imperial Avenue after it crashed off the road near the river. The suspect then started running from the crash and police pursued him on foot.
According to police, the suspect started punching and kicking the officers when he was caught.
The suspect was taken into custody. Police have not released his name at this point.
One officer suffered an injury to his face and the other officer suffered a hand injury. Both are expected to recover.
Copyright 2017 WFSB (Meredith Corporation). All rights reserved.