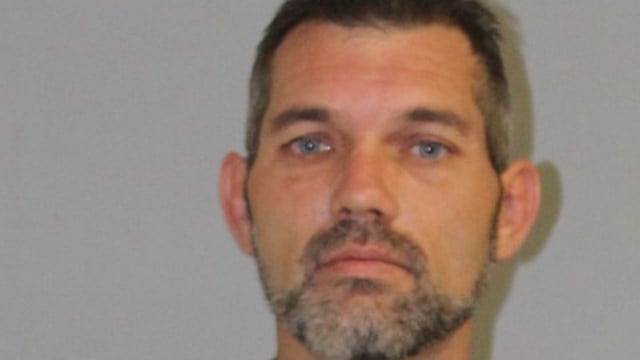 David Gagnon is accused of selling heroin to a woman who died after using the drug. (State police photo)
THOMPSON, CT (WFSB) -
Following a woman's heroin-related death in Thompson last fall, police said they arrested the suspect who sold her the drug.
They said David Gagnon, 39, turned himself in based off of an active arrest warrant.
On Oct. 20, 2016, state police said they responded to Brandy Hill Road near the Thompson Rod and Gun Club for a report of an unresponsive woman in a parked car.
Emergency crews tried CPR and brought her to Hubbard Hospital in Webster, MA. However, she was pronounced dead.
Detectives later learned that the woman had been given and used heroin before she died.
Gagnon was identified as a suspect.
After speaking with him and eyewitnesses, detectives were granted an arrest warrant.
Gagnon was charged with one count of sale of narcotics.
He was held on a $10,000 bond and transported to Danielson Superior Court for arraignment.
Copyright 2017 WFSB (Meredith Corporation). All rights reserved.